Salsa ATL & D4F Entertainment Presents..
Attention Atlanta folks!
Get ready to have a blast this Halloween weekend! A great alternative to your typical Halloween Costume party.  We have entertainment for everyone.  Two events under one roof: GRUPO EXTRA Latin Bachata group (plus the best Latin dance beats in town) and Zombie Zoot Suit Swing Dance/Live Music.
It doesn't matter if you are into Latin or Swing dance. We have no doubt you are going to have a blast with a weekend full of awesome music and dancing.
On top of dancing to the best Latin beats, we proudly feature the world renowned GRUPO EXTRA Latin Bachata group and DJ Soltrix at this year's Halloween event. The event will extend over 2 days (Fri 10/27 and Sat 10/28) and be held at 2 locations (Hilton Northeast Atlanta and Nemoe's Tavern & Grill).
Check out 2 Awesome Halloween Latin dance parties back to back!
Don't forget to purchase your tickets early!
We are offering some great incentives for those of you who like getting a great deal!
Every year we have had folks from all over the Gwinnett and Metro Atlanta area come up with some awesome Halloween Costumes, but don't forget to pick a costume that you can dance in.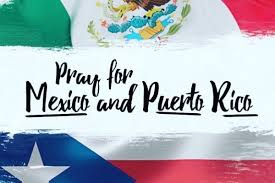 IMPORTANT NOTE:  Many of our friends in the Atlanta Latin dance community have families and friends who have been affected by the recent Hurricane in Puerto Rico and the earthquakes in Mexico.
As we continue to pray for Puerto Rico & Mexico and all whom are impacted by the disasters, we want to do our part by making the Fri 10/27/17 concert a fundraiser event.
Dancing4Fun is excited to partner with Samaritan's Purse to help victims of devastating hurricanes.   A fundraiser page has been created for this humanitarian cause.  If you do not plan to attend the party, you can still contribute to this cause by donating directly via this link D4F FUNDRAISER

For Saturday 10/28, it will be a Disney theme costume party. Have you ever wanted to be a Disney character? This is your chance! Be sure to wear your favorite Disney Character costume because there will be great prizes for best costumes. Costume Contest Categories: Best Couple, Sexiest Disney Female and Best Male Disney Costume. It is okay if you do not wish to dress-up but over 85% of our attendees every year dress up so join the fun and festivities.
When:
Friday October 27, 2017 from 9:30pm to 3:00am
Saturday Oct 28, 2017 from 9:30pm to 4:00am
FRI 10/27 | 9:30pm - 3:00am at Hilton N.E.

Zombie Zoot Suit Halloween Swing Dance & Costume Party  
Featuring 17 piece Swing Band - Metro Jazz Club
Swing dance lesson @ 7:30pm then party till 12:30am
DJ Wally will be playing your favorite top 40s hits before & during the band breaks
Swing Dancing the night away to the Live 20 & 30s music of Atlanta's Metro Jazz club!
Special deal for the Hilton hotel stay (including complimentary breakfast buffet for two in the morning).
Grupo Extra concert & the best Latin Dance beats  
Free introduction to Salsa & Bachata lesson (9:30pm - 10:30pm)
DJ Joey Gonzalez starts the party with the best of Salsa/Bachata & more (10:30pm-11:30pm)
Amison Latin Band cover band starts (11:30pm - 1:30am)
Performances during the breaks, Halloween Costume Contest and VIP Backstage Access will also be going on during this time
Grupo Extra concert commences (1:45am - 3am or later)
SAT 10/28 | 9:30pm - 4:00am at Nemoe's


Free Salsa & Bachata lesson (9:30pm - 10:30pm) and then Party - Dancing to the best Latin beats (10:30pm - 4:00am)
Halloween Costume Contest $1,000 cash & prizes
Bonus Salsa Room (DJ Tito)
DJ Soltrix in the main room with host MC Lexx
Costume Contest Categories: Best Couple, Sexiest Disney Female, Best Male Disney Costume
PRIZES
We offer great incentives to those who purchase tickets for event in advance; you will have the chance to win 5 awesome prizes which are exclusively for those who pay in advanced!
Raffle #1:
Free access to all our Saturday Parties at Nemoe's Tavern in 2018 plus Party ticket for our NYE weekend w/ Champagne toast For 2 people -
(over $1200 in value)
Raffle #2:
Access to the NYE party and 3 Days Hotel room for Friday Dec 29th, 30th & 31st 2017 at our NYE Party @ Hilton Atlanta Northeast. This includes
breakfast each morning. and dinner for two with Champagne toast on Sunday Dec 31st with reserved seating - (over $400 in value)
Raffle #3:
Dinner for two with Reserved Seating & Champagne and Hotel stay at the Hilton Atlanta Northeast with breakfast buffet on New Year's Eve Sunday Dec 31, 2017 (over $250 in value)
Raffle #4:
Dinner for two with Reserved seating and Champagne toast for New Year's Eve Dec 31, 2017 - (over $110 in value)
Raffle #5:
New Year's Eve Weekend Party Pass Dec 29th, 30th & 31st with champagne Toast for two ( Standing room only - $80 in value)
All you have to do is purchase your ticket in advanced for our Halloween Party.
Winners will be chosen at the Halloween weekend event and must be present to win.